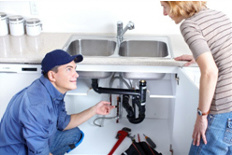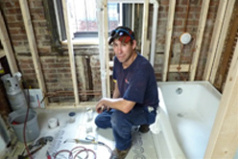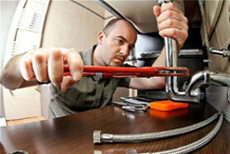 Contact Us Now! Tel :- 1-800-187-168 Mobile :- 0408 242 052
Townsville Plumbers provides professional plumbing and gas fitting services in Townsville and surrounds. At Townsville Plumbers we have a highly trained team of professional, experiences plumbers and gas fitters. Our fully licensed and professional at Townsville Plumbers have mastered the art of plumbing through years of intensive training. Each plumber thoroughly examines your plumbing issue whether it be installation or repair and will provide a free quote.
We have a proven track record of success and strive to uphold our reputation as a reliable plumbing company delivering value in all we do. Give us a call today for plumbing services you can trust.
Free Hot Water
Safety Inspection
$50 off any hot water heater
Free Plumbing
Safety Inspection

On all jobs over $99

October Special
10%

Off Service Calls
Same Day Service! Rain - Hail - Shine, Townsville Plumbers are there to assist.

Plumbing issues can come up any day from leak repairs to pipe bursts. This is why we are on standby and ready to service your every need. Whether you want to install new fixtures in your bathroom or are experiencing a toilet overflow, we can be there to repair or install new pipes. The professionals at Townsville Plumbers can handle a situation. If you own a home or business that needs any plumbing service, let us be your Value in Plumbing™ Professionals.


What Services Does Townsville Plumbers Offer?
Townsville Plumbers offers every type of plumbing service imaginable from leaking taps, water heater repair to sump pumps repair or installation. When it comes to your home or business, our highly qualified Townsville Plumbers have you covered. We have all the tools, resources and have grasped the latest techniques to unclog a drain or even transport your water heater. Our company is fully licensed and insured, meaning you can feel protected knowing you are hiring true professionals. Contact the Townsville Plumbers professionals for affordable plumbing services.
Townsville Plumbers Value in Plumbing™ Professionals.
When you team up with our talented staff, you will find that it is not expensive to work with Townsville Plumbers. We understand that everyone is on a budget. During your free quote our staff go over exactly what your budget is and we will work within your price range. At Townsville Plumbers we are here to offer genuine value and reliable plumbing services and to accommodate your needs. Call us today if you have an emergency plumbing problem.
What if I Need Emergency Plumbing Services?
If you need emergency plumbing services, our staff is at the ready 24/7. If you have a major leak or overflow at your business or residence, call Townsville Plumbers. We have consultants on standby to answer your questions and send over an emergency plumber. It is best not to wait when you have an emergency or the plumbing could worsen and become more costly. Click here to find out what our customers have to say about our speedy service. If your water heater went off, don't sit in the cold. Let us come to your rescue. Contact our professional plumbers to arrive and take care of the plumbing issue.
Why Should I choose Townsville Plumbers?
Work with Townsville Plumbers because through our years of experience, we have seen every type of plumbing situation and have found a solution for each one. Townsville Plumbers understand the importance of having fail-proof plumbing, which is why we are dedicated towards installing plumbing that won't fall apart. We even go above and beyond to assist with kitchen and bathroom renovations, including installation of sinks, toilets, pipes, showers and a other service you need tended to. Contact our professionals today to learn more about our plumbing solutions. Call Townsville Plumbers today…We will be there when you need us and will do the job right.